What is hot-desking and what are the benefits?
The benefits of hot-desking run deeper than convenience and flexibility, with intangibles like community and creativity further driving success
Nexus Smart Hub, North Wyong
IN THIS STORY
What is hot-desking?
How does hot-desking work?
The advantages of hot-desking
How to know if hot-desking isn't right for you
More flexible solutions
Between the rise of remote work, open office plans, and shared coworking spaces, hot-desking has become a staple of modern working life. More than a trend, it allows people to work when and where they want, and is a tool used by self-employed individuals and established companies to stay productive and connected, wherever their work takes them. Flexible solutions like Nexus Smart Hub memberships offer easy access to hot desks.
Hot-Desking or Coworking has myriad benefits, from convenience and flexibility to intangibles like community and creativity. But how does it work, and is it right for your company?
What is hot-desking? 
Hot-desking is an organizational workspace system in which desks are used by different people at different times, on an ad hoc basis. Typically, the aim is to maximize space efficiency and lessen real estate risk by reducing redundant office space. Hot desks can be implemented in private offices as well as coworking spaces. The flexibility associated with hot-desking is often linked to an increase in employee innovation, while the social aspect is cited as a way to encourage cross-disciplinary collaboration.
How does hot-desking work?
Find a desk, plug in, and get to work: Hot desks provide space for professionals to work as needed, in both private and shared office spaces. That means that the particulars for hot-desking may vary depending on the environment, but here are the primary factors to consider.
Access to power outlets and phones
Hot desks typically come with their own power outlets and WiFi connection. In the Nexus shared coworking space, there are dedicated spaces away from the desk for taking calls—phone booths or in shared lounges, for example. In private office environments, particularly in sales companies, a permanent phone is likely attached to the desk for different employees to use as needed.
Bookable meeting rooms
Most hot-desking arrangements in shared coworking spaces allow you to book meeting rooms through an app or a web log-in. Nexus allows you access to shared lounges, kitchens, breakout areas, boardrooms, and Training spaces.
Printing facilities
Similar to booking conference rooms, hot-desking spaces often have a central printer that workers can use through an app or web log-in. These printers are managed by the community team in shared workspaces and internally by office managers in private environments.
Storing personal items 
A frequently touted concern associated with hot-desking is the absence of a dedicated "base" for users to store their bags, coats, and work accessories. The way this is addressed changes between workspaces: In some coworking spaces, users are permitted to leave their belongings at a hot desk for a certain amount of time as they attend meetings or have lunch. Other shared spaces provide lockers for their hot-desk clientele. In private offices, it's more common for an employee to camp out at the same desk for the whole day, regardless of meetings or lunch breaks.
Technology and internet
Hot-desking wouldn't be possible if it weren't for laptops, tablets, and smartphones—and all offices with hot-desking arrangements should provide WiFi to accommodate. Some users, however, need more than their laptop to work effectively. For this reason, you can access a monitor and a VGA or HDMI connection, allowing users to plug-in and use a second screen temporarily.
Bathrooms, kitchens, and other common areas
As in most office environments, amenities like bathrooms and kitchens are included in a hot-desking arrangements and are cleaned, stocked, and maintained by office management. In all-inclusive solutions like Nexus Smart Hub, hot-desk agreements also give you access to free-flowing barista coffee, showers, outdoor picnic areas, as well as perks like community morning teas and lunches, as well as frequent networking events.
Private space when needed 
Most professions call for some privacy during the workday, whether it's for attending meetings, strategic planning, or discussing finances. These conversations are likely too sensitive for a hot desk and coworking, especially when you're surrounded by people from other teams or other companies, and require a more private space.
Both private offices and coworking spaces provide bookable meeting rooms for holding private meetings or taking sensitive calls; and you have access to dedicated phone booths. Plus, intentionally designed breakout spaces offer private areas for taking calls or having longer conversations.
The advantages of hot-desking 
The benefits of hot-desking vary depending on your work style and what you need from the arrangement. Where freelancers appreciate having a place to work and meet potential clients, business owners like the flexible lease terms and the ability to hire or send employees to workspaces in different cities.
Hot-desking for self-employed workers
If you're a consultant, freelancer, or entrepreneur working at the same location, hot-desking is a flexible, cost-effective solution to finding office space—without the commitment or rigidity of long-term office leases. It helps combat the isolation of working from home, and surrounds you with a network of professionals who are also working remotely or freelancing for themselves.
Hot-desking for larger companies
Agility is key when it comes to growing your team and scaling your business—and hot-desking gives you the flexibility to employ remote workers without major upfront investment. Monthly, individual agreements allow you to scale into key markets quickly and withdraw when necessary, while eliminating the risks associated with opening your own office.
Alongside scale and growth, the cost savings that come with flexible rent agreements and the outsourcing of office staff, cleaning staff, and the cost of amenities are a major draw for big businesses. According to a recent survey of more than 550 commercial real estate executives, one-third of the companies using flexible space reported occupancy cost savings of more than 5 percent.
Finally, employee engagement and productivity levels are anecdotally seen to increase within coworking spaces, and hot-desking is an effective way to tap into that. "For a field-based employee, it is nice to have a community workspace to go to," says Ashley Swygert, vice president of commercial strategy Pabst Brewing Company.
Hot-desking is linked to increased collaboration and innovation—for all 
Whether it's in a private office or a wider coworking space, hot-desking brings people together from different teams or companies, creating a diverse microcosm of professionals. This connection often leads to fresh opportunities, in which new clients, investors, partners, or employees are gained through hot-desking introductions.
According to 2018 research, coworking spaces are particularly valuable in forging relationships between "entrepreneurs, other businesses, startups, and innovators." This is achieved through intentional, data-driven workspace design that includes shared spaces and infrastructure, and technologies like apps or online coworking communities.
Many studies have linked hot-desking to an increase in innovation and entrepreneurship. This comes, in part, from the flexibility afforded to hot desk users—they can work where and when inspiration strikes. Plus, the risk of burnout and project fatigue is reduced by an ever-evolving work environment.
How to know if hot-desking isn't right for you 
Certainly, while the benefits of hot-desking might be multifold, the arrangement doesn't suit all industries or all work styles. Employees dealing with highly sensitive information may prefer a more private solution, while teams that require consistent structure and ongoing collaboration throughout the workday could grow frustrated at the changing seating. Training new employees calls for different considerations, and finding colleagues may require some reconnaissance through chat clients. In these cases, consider dedicated desks or a small private office within a coworking environment. Arrangements like these afford you and your team a more controlled, personalized workspace while retaining the perks of the wider space and coworking community.
Whether you're freelancing for yourself or running a remote team, hot-desking helps drive productivity at different locations. It allows you to make bold business decisions—like expanding into new markets or employing the best talent remotely—unencumbered by the long-term commitment and costs of traditional office space. Finally, it exposes you to fresh opportunities for innovation while giving you access to a vibrant community of professionals.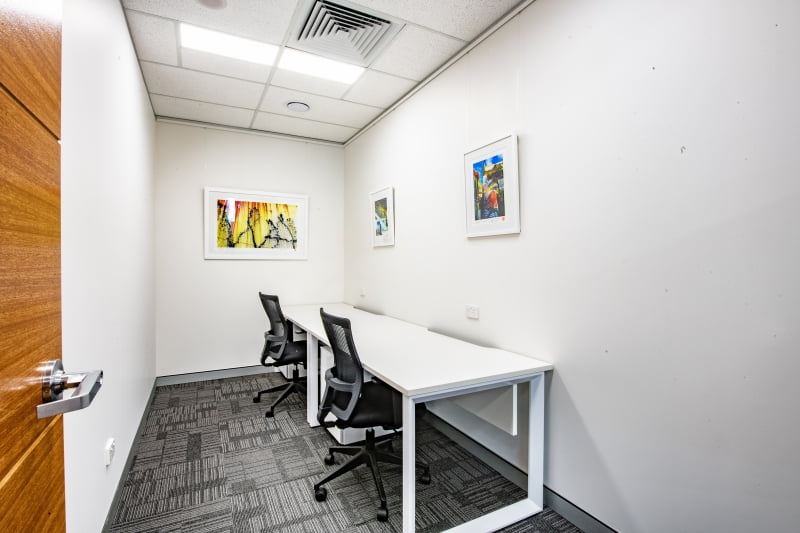 If hot desking is right for you and your company, Nexus Smart Hub may be a perfect fit!
Here is the link to commence as a new member.
You can arrange a tour with our friendly team, contact us on 1300 877 977 or send us a email on info@nexushub.com.au