ADDRESS: 3 AMY CLOSE NORTH WYONG NSW
                                                                                                              Christmas Holidays 2019
Nexus Smart Hub will be closed from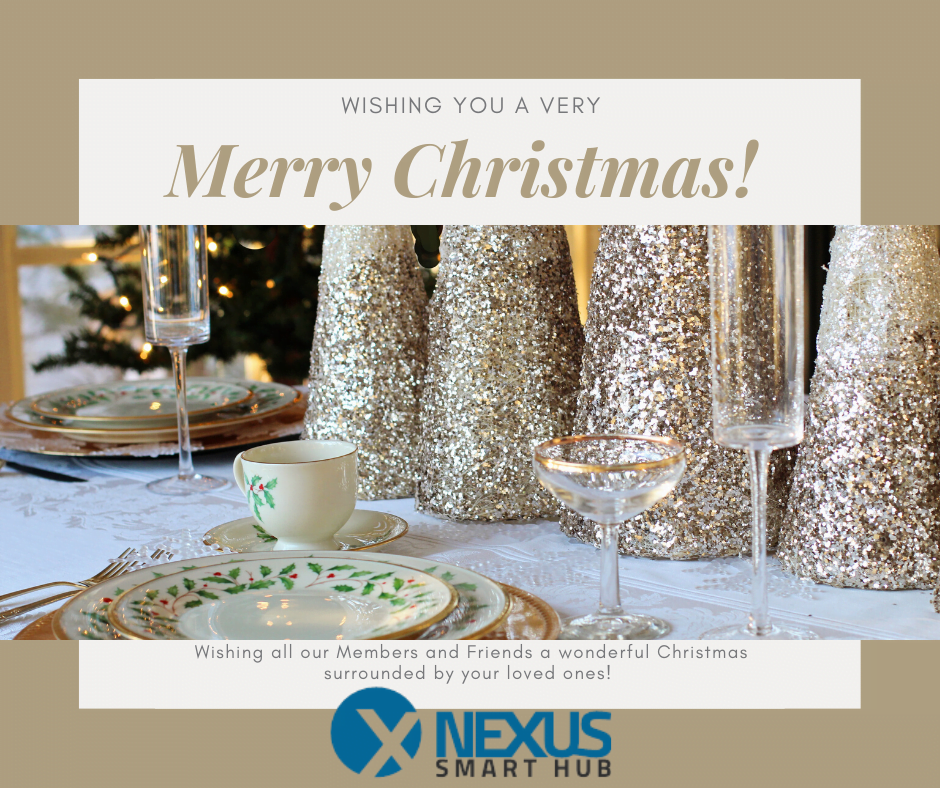 1.00pm on Monday 23rd December 2019 and will reopen on Friday 3rd January 2020.
 Note: All members with biometric access can enter as per usual during this time
NEXUS Smart Hub would thank you for your support throughout 2019. May you and your family enjoy the holiday season and we hope that the New Year 2020 will be filled with much joy, happiness and success!
If your matter is urgent, please contact us via 1300 877 977
OPENING HOURS: 9AM – 5PM
MEMBER ACCESS: 24 HOURS