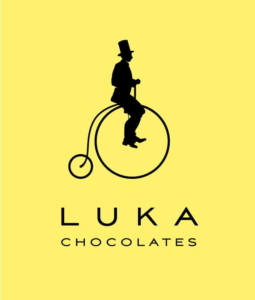 Luka Chocolates is an Australian artisan chocolate company inspired by gathering the best knowledge and know-how from Belgium traditional chocolate makers.
Our appetite for excellence runs through every chocolate. We passionately combine a blend of premium coverture with locally sourced ingredients including local fresh cream, organic honey, 100% pure juices, nuts, fruits and spices creating a little slice of heaven with every sweet.
Since 2011 our passion for chocolate has taken us from being a small supplier, to now having our work on display in the heart of the Yarramalong valley, at the Wyong Milk Factory. We are open to the public for customers to observe the process of chocolate making behind the scenes, to educate people to consume quality chocolate and experience this first hand.
What value does Nexus Smart Hub hold for you?
Great place to create and work, with positive vibe that helps to boost motivation and switch you to the right working mood
What improvements in the way that you work have you noticed since working from the Smart Work Hub?
We spend our working time in much more effective and productive way. Got all things done much faster.
What is the successes and challenges of your Business?
We got TQUAL grant in 2013 that made it possible to open our retail side of the business. Since 2013 we acquired appreciation from our customers, who enjoy our chocolates – and it is our biggest achievements. The major challenge is hot weather – as much as we love sun here on the Coast, we find ourselves fighting with it to make sure our chocolates arrive in the best conditions for all our online orders. We have loyal customers from Queensland and Darwin regions, so temperature protective packaging and extra fast shipping plays an important role in our business.
What can you offer/ can you help other Nexus members with?
We would be delighted to assist with chocolates for corporate gift ideas for a client or staff reward, conference or event gifts. We are happy to provide 20% off to all corporate orders to Nexus Members.