More new businesses have located in the Nexus Smart Hub at North Wyong in recent months. We would like to welcome Evoke Projects to the Nexus community!
Evoke Projects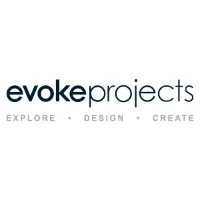 Evoke Projects are a valued and proven solution for workplace design, fit out and refurbishments specialising in:
  Interior Design
Construction services
Project Management
Workplace strategy
Electrical, Data and Technology
Our end-to-end service, including inhouse Design and Project Management expertise, allows us to provide high quality and timely solutions at competitive rates. Our project ownership and no-excuses accountability set us apart from other companies.
We made the decision to move to Nexus Hub at Wyong to give us the time and freedom to look around for the perfect, new Evoke Central Coast Office, this new workplace environment allows us to experience working in one of our own completed projects. It is a beautifully, light filled, modern space which drives innovation and connection; we know from experience that redesigning workplaces to focus on connection can make all the difference.
Starting out in 1969, the company was originally founded by Jerry Kennard's father Neil Kennard, designing and manufacturing security doors and screens. The 1980s saw a successful expansion into building and partitioning systems which firmly established our reputation in the fit-out industry. We now operate with a talented team of 30 spread throughout Australia with offices in every major city.
Mr Stephen Covey's wise words, 'Seek first to understand and then be understood' is the best approach to workplace design. At Evoke Projects, we explore who you are as a company, your team, your business goals, your desired outcomes and what you stand for. We will seek to understand your functionality and processes. Our designers listen and learn to deliver the ultimate personalised solution for your workplace
If an office design and fit-out supports employee health and well-being, the workday flies by. When people feel good about being in the workplace, there is a blurring between home and work in a positive way. This contributes to better 'work-life balance'. Conversely, companies that push for a return to pre-pandemic work patterns will lose in the employer of choice stakes. An office fit-out can be designed to support hybrid working where staff have the flexibility to work both remotely and in the office. Provision of ergonomic office furniture, routers, laptops, printers and monitors will ensure remote workers can be as efficient at home as in the office.
FREE OFFER:  Nexus members can book a free 30 minute consultation with our CEO, Jerry, to discuss workplace design and fitout ideas at  https://calendly.com/evokeprojects/30min