More new businesses have located in the Nexus Smart Hub at North Wyong in recent months. We would like to welcome you to the Nexus community!
They join a growing list of businesses who have moved into the facility in the past year, many from home offices, and enjoy the collaboration opportunities that the smart hub offers along with super-fast internet connectivity, state of the art office equipment and facilities.
AJB Electrical Services
For all your innovative electrical solutions. AJB Electrical perform in fit outs, new construction, on-going maintenance and servicing, refurbishments and upgrades.
AJB Electrical Services was established in May 2008 and Director Aaron Bartley had a vision to create a company based on a complete tailored solution to  commercial projects. AJB specialises in all aspects of the electrical trade including design and construct, fit outs and interiors, new construction, refurbishment and upgrades as well as maintenance and servicing.
With Over 25 employees we have enjoyed over 13years of achievements completing some 5000 projects. AJB Electrical had the need to expand and Nexus Hub was the perfect solution for us to open up on the Central Coast with their facility and office flexibility.
Care Metaz Global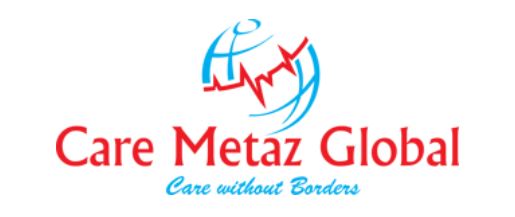 Care Metaz Global is a diversified disability in-home nursing and care services provider registered with the NDIS.
We provide NDIS support via Community Access, SIL (Supported Independent Living) of which we currently have three sites on the Central Coast with a view of opening another 2, and then in Sydney we have now 15 SIL sites and offer Support Coordination.
Care Metaz Global has been operating now for a period of 2 years. Overall, we employ 144 support staff across Sydney and the Central Coast.Our success's have been quite dynamic with a growth of 20% over 6 months and looking toward the future we have budgeted for another 35% over the 12 months. Our challenges are sourcing quality support staff with qualifications commensurate to the role
Nexus enables us to have an office that meets the needs of the organisation with our growth and to have areas to both invite stakeholders/staff to meet and provide training to our team.
The Wandering Acorn
The Wandering Acorn provides therapy and consultation for NDIS and Private Behaviour Support, Anxiety Therapy, Early Childhood Intervention & School Consultation.
The Wandering Acorn believes that every child deserves a voice and can succeed.  Each child is on a journey; starting as an acorn and on a path to become an oak tree.
Providing a range of services to assist you, your child and their school to ensure that your child is empowered, valued and heard. The Wandering Acorn provides therapy and consultation for NDIS self-managed, plan-managed and private clients.
The Wandering Acorn has commenced their NDIS registration process for the following Registration groups;  Early Childhood Early Intervention Services and Specialist Behaviour Support.
Somnium Finance brokers
Somnium Finance brokers, with a focus on homeowners and tradies, assist clients to grow their business, purchase assets, vehicles, trucks and commercial premises.
Somnium Finance, we are a finance broking company who have been working with homeowners and tradies the past 9 years. Originally based in Western Sydney and the business was relocated to the Central Coast in 2018.
Whether it's for your first home, refinancing your current place or an investment property, we have access to loans from a host of Australia's leading lenders, one of which could be the right one for you. Finding one that's right for you is the hard part, and that's where we come in. We'll consider a range of options to help you get the solution you're looking for. When we meet, we'll ask about your financial circumstances and goals to understand what's important to you in a home loan. You may be looking for flexibility because you're planning to start a family, or you may want ready access to equity for a rental property or renovations. There's a huge choice of products and we'll recommend one that's right for you depending on your needs. And we always look for a loan that suits you, not the lender.
We measure our success on our results. Whether that is helping a first home buyer to get into the market, educating them on what they do and don't need and how lenders assess their loans and the importance of maintaining a good credit file. Other times, we are helping customers who have fallen on hard times and their finances are in a mess and they are potentially looking at losing their home. Or it could be the Tradies who have a growing business, and they require finance to purchase more vehicles or excavators to facilitate his growth.
The move into the Nexus family was to help enable the growth of our business, to have a professional environment to meet clients and to meet people within the hub who we may be able to refer our clients too.
During the months of October and November Somnium Finance are happy to offer $0 application fees to any Nexus members.