Meet Kerri Day, long-time Nexus Member and Managing Director of Paragon Insurance Solutions
'Small Business Service. Industry Leading Strength'
Tell us the short version of what your business does?
We manage General Insurances, such as for property, assets and liabilities, for small to medium businesses in a large range of industries. Working with business owners to be adequately covered and not pay unnecessary premiums.
What value does Nexus Smart Hub hold for you?
Nexus has given my business a place to engage with clients and associates in a corporate yet friendly and relaxed environment. Sonia and Niamh are so lovely and always make my clients and associates feel welcomed.
What improvements in the way that you work have you noticed since working from the Smart Work Hub?
Having a consistent address to meet clients and know that there will always be someone there to greet them, has taken the pressure off wondering about meeting in cafes. Fast internet is available, and I always have access to the building for those late appointments.
What is the successes and challenges of your Business?
I have been in the insurance industry for 15 years and have a passion for what I do. I love to share my knowledge and face challenges. My clients appreciate the personalised service they receive when dealing with Paragon. This is something I am proud of and I have no intention of changing my business model as we grow.
The main challenge has been managing the fast growth I have experienced since becoming a member within the Hub. However I now have an account executive, Rebecca Haines, who has made this seamless. I also have taken lots of advice and support from other people who have been through starting a small business. Brian and Debbie at The Business Centre have been great support and have made such a difference
What would you say to someone considering becoming a member of the Smart Work Hub?
Don't hesitate. The flexible arrangement means there is something for everyone and it will bring a huge value to your business. It is like being in business for yourself but as part of a larger trusted network.
What can you offer/ can you help other Nexus members with?
I am always happy to have a discussion with any business owner who is concerned about their coverage. Policies are all different and it is important to look at your risk exposure. We can go through your risks with you and work closely with other professionals you rely on such as your accountant.
There is a special offer card on the business card bench at The Nexus Hub. This offer has been extended until the end of February 2018 for Nexus Smart Hub members and your clients. Please feel free to pass them around and make sure they mention the offer extension.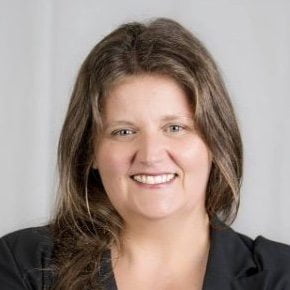 Contact Kerri via www.paragoninsurancesolutions.com.au
kerri@paragoninsurancesolutions.com.au
Like on Facebook
Connect on linkedin