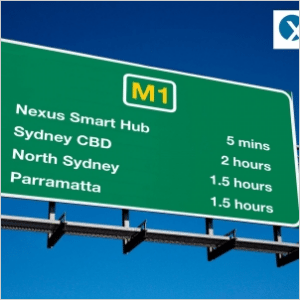 Live on the NSW Central Coast? The State Government wants the NSW Central Coast to become the next Silicon Valley by encouraging commuters and freelancers to work from one of their two Smart Work Hubs located at Wyong and Gosford.
NSW STATE GOVERNMENT INCENTIVES FOR TELEWORKING
The State Government wants the NSW Central Coast to become the next Silicon Valley by encouraging commuters and freelancers to work from one of their two Smart Work Hubs located at Wyong and Gosford. The Smart Work Hubs are part of the State Government's $1.5 million pilot program of co-working spaces, which are also part of the Government's greater push to get more people teleworking.
I wrote a post recently on how the NBN is making it easier for people to move out of the city and relocate to regional parts of Australia and still conduct a business from home that provides valuable services to businesses in our major cities. The NBN is just one aspect of the Government's push to get more people teleworking, and their new Smart Work Hubs Pilot Program is another initiative that will encourage trade and investment in regional areas.
Teleworking Commuter hubs in five regions across NSW
The program is also operating in Western Sydney, with spaces located in Penrith, Rouse Hill and Oran Park, three areas that were identified as having a large volume of residents commuting to the Sydney CBD. The two spaces on the Central Coast are unique, however, because they're the first co-working spaces of their kind in the region.
Co-working spaces have been around for some time in Sydney, originating in inner city suburbs like Chippendale and Ultimo, and spread quickly across the city as more people started businesses and began working remotely from home. Co-working spaces give home-based workers an alternative space to work from, as well as an opportunity to meet and collaborate with other like-minded individuals.
But while those inner city co-working spaces were established to encourage collaboration between creatives and start-ups, the NSW Government's Smart Work Hubs Pilot Program has a slightly different focus, targeting commuters instead.
Member for Gosford Chris Holstein said that Gosford and Wyong been selected for the Smart Work Hubs Pilot Program due to the high volume of residents who commute to both Sydney and Newcastle for work.
"Around 40,000 residents commute outside the Central Coast region each day for work and this can have significant impact on their work/life balance," Mr Holstein said.
"By establishing Smart Work Hubs in locations with large commuter populations, we can take advantage of the benefits of using technology to support smart working practices.
"New technology and high speed broadband are changing the way people work and NSW has much to gain by taking a leading position in this emerging landscape."
State of the art facilities, with a 12-month government subsidy
If you're a teleworker – that is, an employee of a business and not self-employed – then you're eligible for a daily $20 workstation subsidy from the Government to be used at the Wyong Nexus Hub, which reduces the daily workstation rate down to just $15 and is available for the first twelve months of operation.
Although the Smart Work Hubs are aimed at commuters, freelancers, home-based workers, and small business owners are also encouraged to make use of the spaces, which have been guaranteed state government funding for twelve months. Although the self-employed aren't eligible for a government subsidy, the day rate for booking a workstation at the Wyong hub has also been reduced to $15 for a limited time; the Gosford hub isn't currently eligible a government subsidy.
Over the course of the twelve-month trial period, the hubs at each five locations are being monitored to determine their viability in other regions across NSW, and, if successful, the Government hopes to trial sites at other locations throughout NSW, including Newcastle and the Illawarra.
The Smart Work Hubs in both Gosford and Wyong are both been fitted out with high-speed broadband Internet, photocopiers and printers, video conferencing facilities, private offices, meeting rooms, a kitchen, and use a swipe card system to ensure security; the space at Wyong also has an onsite gym and childminding facilities for Hub customers, as well as a café and easy parking.
Why start a business at a Smart Work Hub?
Work hubs and co-working spaces are not only a cheaper alternative to renting an office, but with all the facilities they offer – gyms, childminding, etc – they're also more convenient for home-based workers with kids. Many people who complete ourtraining courses intend to start a business from home so they can spend more time with their kids, making a co-working space or work hub perfect for mums or dads who need time away from the kids while they get some work done.
Better than that, though, work hubs also have the added benefit of providing a space where you can network or collaborate with other small business owners. A work hub provides home-based workers with an environment not dissimilar to a regular workplace, but it's one that's more conducive to working productively – i.e., there's less time spent complaining about the boss!
If you've been thinking of starting a home-based business, I don't think the climate has ever been more start-up friendly than it is at the moment. Aside from the State Government's Smart Work Hub Pilot Program, new small business owners can also take advantage of the Federal Government's small business tax breaks, in addition to the NBN's continued rollout of high-speed fibre optic Internet in regional areas across Australia.
If you're looking for a low-risk new business opportunity, our partner National Bookkeeping has a number of licensee opportunities for people interested in starting a bookkeeping business. You can visit the National Bookkeeping website for more information or to register. Alternatively, read more about EzyLearn's partnership with National Bookkeeping on our blog.