You are invited to an Interactive Masterclass and Workshop
 with 
What You Didn't Know About Your Business 
This Masterclass and Workshop will not only allow you to learn new ideas, it will also allow you the opportunity to discover new potential customers and previously unknown possibilities for your business.
Have you ever wondered if your business isn't maximising all of its potential? Wouldn't it be great if Google Maps had a real-time aerial view of your business – a strategic path that will get you to your maximum profit destination and avoid costly dead-ends?  Imagine previously untapped possibilities are suddenly visible, and an easy step by step practical path is outlined before you?
THURSDAY FEBRUARY 21ST 2019,
5.30PM TO 7.30 PM
NEXUS SMART HUB, NORTH WYONG
DRINKS AND CANAPES
Paul Iannuzzelli has been researching and developing Creative Strategies for over 25 years, and has worked with clients such as BBC Worldwide, Control Systems Technology and Fairfax Lawyers.  He has the unique ability to engage you in a creative process that will totally revolutionise the way you see your business, your brand and your strategy.
Event attendees go into the draw for a Creative Strategic Planning consultation and sessions up to the value of  $5000!
TICKETS : Free for Nexus Users and SBNG Members, and half price for your invited guests
$545 (+gst) Full Price.
$210 (+GST) Nexus Hub User – Invited Guest
FREE – Nexus Hub Users and Members
RSVP  by 10th February 2019
This event is hosted in conjunction with the SBNG Networking Group
The SBNG holds its popular business networking meetings three times a month at convenient Central Coast locations. The meetings are relaxed, with the focus being on fostering relationships among business people.Unlike some other networking groups, there is no pressure to make referrals or transact with other members, however we find that business and opportunities within the SBNG often arise as a matter of cause. In addition to our regular networking meetings we also present a series of other Business Showcases and/or workshops and other social functions during the year. Meetings and other functions are open to all people connected to small business. Why don't you join now, or come along to a meeting and find out more…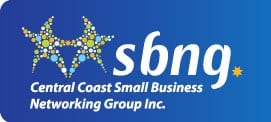 The following two tabs change content below.

Latest posts by Nexus Smart Hub (see all)