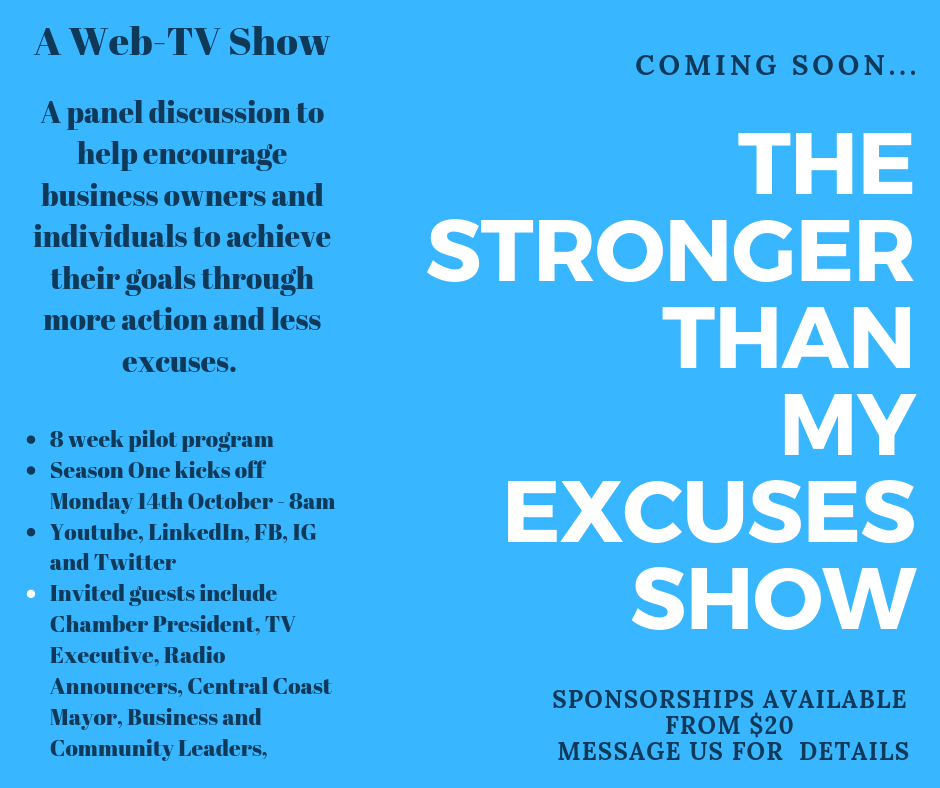 A Web TV show filmed in front of a live audience. Come along and be part of the audience and find out how you can move your business from making excuses, to achieving your goals and prospering. A panel of 5 experts will discuss a new topic each week with special guests joining us along the way. Monday 14th October and every Monday for 8 weeks at 7am (be there at 6:30am). Come and join us!
The 'Stronger than my excused Show' Web TV Show with panel discussion and live audience in Nexus
We're excited!
Want to be part of our Studio Audience? Message us now!
Your opportunity to be part of the show and learn first hand from experts who are our special guests each week.
Contact JULIE WATSON HERE 
The following two tabs change content below.

Latest posts by Nexus Smart Hub (see all)