Small Business Networking event
Tuesday, 12th March 2019 – Time: 5:45 pm – 7:00 pm
Do you want to showcase your business to many other small businesses on the Central Coast?
Meet other, like-minded individuals and grow your network!
Join us at NEXUS Smart Hub in North Wyong for what promises to be a great after work networking meeting.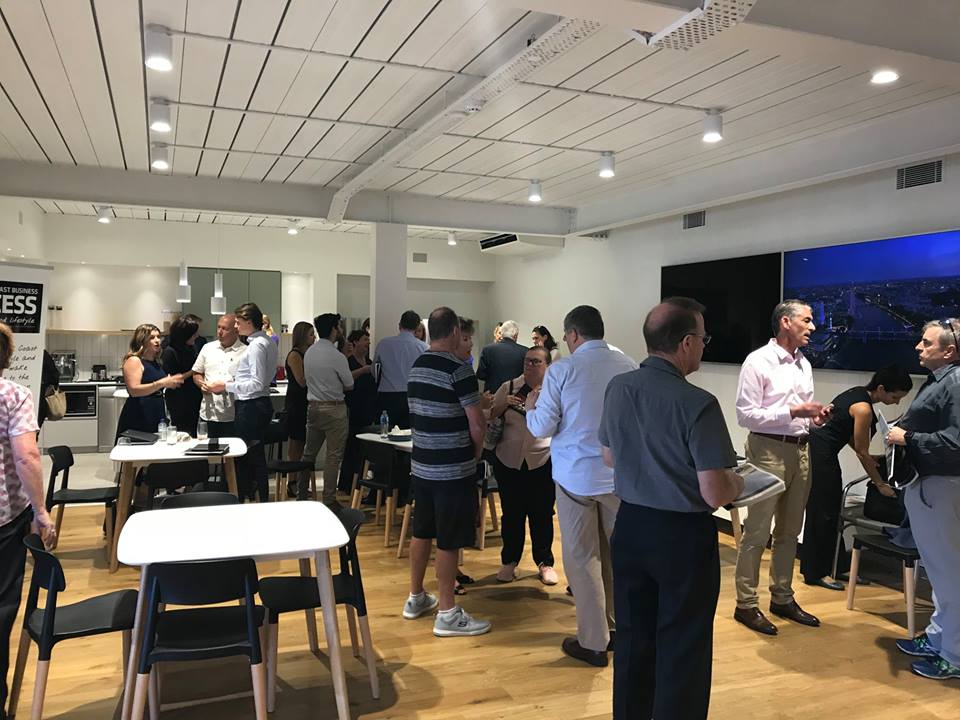 SBNG holds its popular business networking meetings each month here at NEXUS. The meetings are relaxed, with the focus being to foster relationships among business people. Unlike some other networking groups, there is no pressure to make referrals or transact with other members, however we find that business and opportunities within SBNG often arise as a matter of cause. Meetings are open to all people connected to small business.
Join us for our casual but informative after work networking meeting here at Nexus. Light refreshments will be provided.
The presenter at this meeting is Ben Mackie of Scribe Copywriting. Ben will be talking about the importance of copywriting for business and how regularly adding to/ updating your content and posting to social media brings you more leads, sales and top value clients.
Why don't you join now, or come along with a friend to a meeting and find out more!
Nexus Smart Hub
3 Amy Close – North Wyong
FREE, Includes drinks and nibbles
www.sbng.com.au
The following two tabs change content below.

Latest posts by Nexus Smart Hub (see all)