Thursday, August 22, 2019 at 5:30 PM – 7:30 PM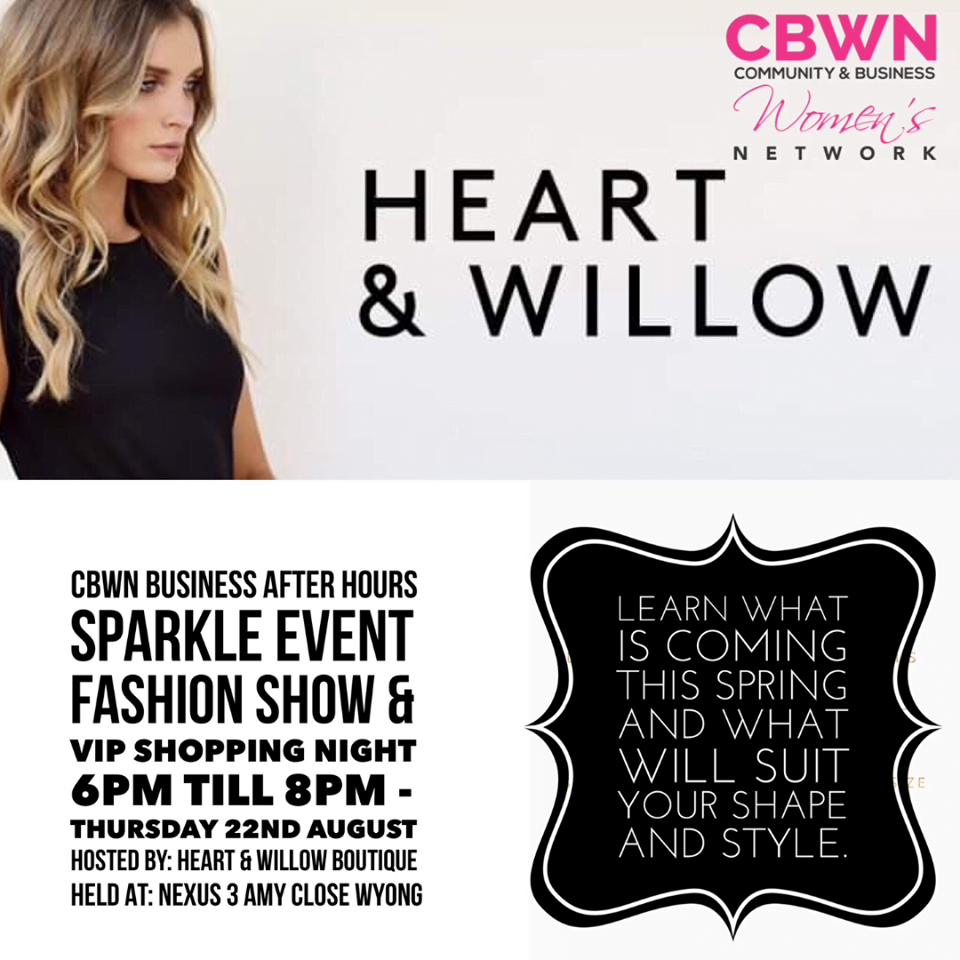 Our wonderful Host is Rochelle from Heart & Willow Boutique The Entrance who will share with us her business journey & some fabulous styling tips!
About Our Host Heart& Willow
IMAGINE being able to look in the mirror and loving what you see! EVERY TIME!
We're here to help you. To love the skin you're in. To love the way the clothes sit. To love what you see looking back at you. Young. Old. Short. Tall. Big. Little. Big bust. No bust. WE are all so differently built. And we want to help you to look in the mirror and love what we see.
Here at Heart & Willow we have A PASSION to HELP you LOVE what you see.
It's a skill. To love yourself. To be happy. To be kind to yourself. It truly is a skill, like a muscle. It needs to be trained on and worked on daily.
We are here to help you along the way.
With Boutique clothing for the outside. With Self Love books for the inside. And Empowerment Program for community, love, support and cheering. We will pick you up, dust you off and love you till you learn to love yourself.
Welcome Heart and Willow Beauty. We've got you 💖
https://heartandwillow.com.au/
A relaxed way to network. Light refreshments available. Hosted by The Heart & Willow Team
The following two tabs change content below.

Latest posts by Nexus Smart Hub (see all)